Learn the effective strength training techniques you need to be able to workout on your own
eFITTER Month 2 Month Membership
eFIT30 introduces a new breed of web and app-based training that is intelligent, periodised and progressive.
Designed to help you lean down, our eFIT Month 2 Month Gym Program gives you the basics of lifting to torch calories with full app access to all workouts, nutrition guidance and tracking, video instruction and email support.
TRANSFORM INSIDE + OUT
Focus on Strength To Lean Down
This program helps you sculpt and define your body as it strengthens you. Moving your focus to weight lifted, not weight lost, makes training rewarding and enjoyable.
Periodised + Progressive Training Plan
Whether you want to get stronger, gain muscle or lose body fat The Women's DB Strength Program will take your fitness to the next level. This step-by-step 10 week dumbbell training program is aimed at helping women reach their strength and fitness goals.
What to expect?
Improved strength




Cardiovascular health

Increased flexibility

Reduced body fat

Understanding nutrition basics
Not only will you learn to lift, we also introduce you to basic pilates, mobilisation and mediations to stretch your body and aid in recovery.
Our women's eFITTER Member Program was created for all levels using the Minimum Effective Dose approach to strength training. We ensure you spend less time working out because you do only what is needed for optimal results - nothing else.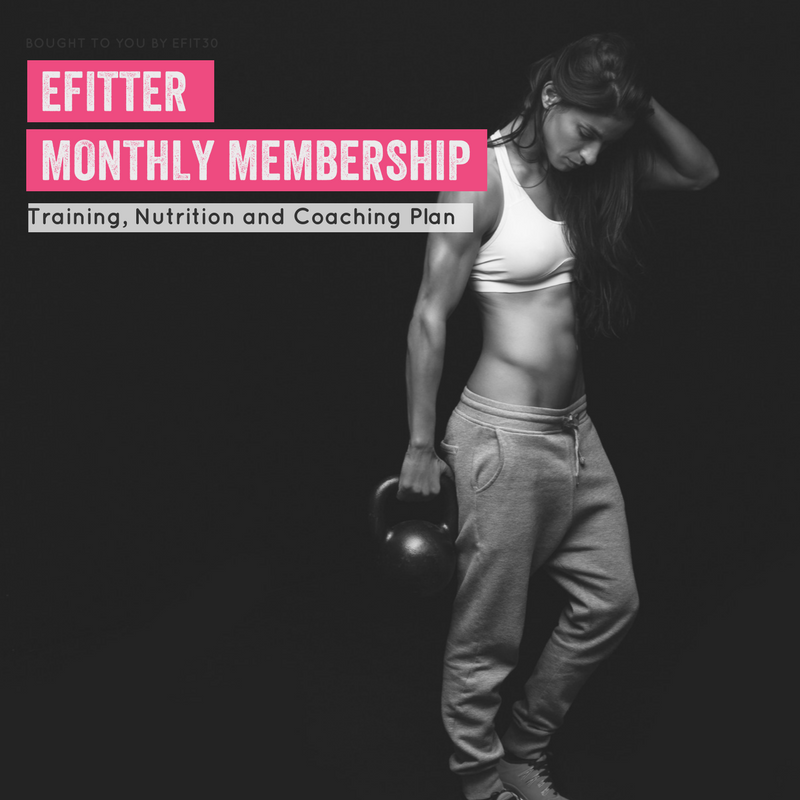 The benefit of an ongoing training program?
You simply turn up and follow the plans.
eFITTER Members enjoy a flexible approach with amazing workouts that fit seamlessly into busy lifestyles and work weeks.
Nearly everyone. They are low impact and you can work at your own speed. All ages and stages can do because it's so easy to modify.
What experience do you need?
None. This amazing, proven program was created to help women start to lift!
Take advantage of our launch offer price - available for a short time only!